LFN Band Information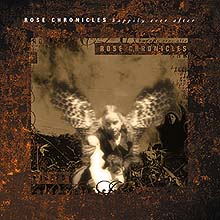 The Toronto-based Rose Chronicles came upon the music scene in May of 1992. Their style can be described as a combination of Enya, The Cranberries, and Sarah McLachlan- a trance-like style grounded in throbbing guitar. The group comprises of Richard Maranda (guitars), Judd Cochrane (bass), Steve van der Woerd (drums) and Kristy Thirsk (vocals). More than luck seemed to play a hand, for shortly thereafter Nettwerk Records became interested in what became Chronicle's trademark- "soaring melodies, lyrical catharsis and epic soundscapes"; they were signed up a year later. In March 1995, the Rose Chronicles made history as the first band to win a Juno Award in the new category of 'Best Alternative Album'.
Places where fellow LFNers bought/ordered the music: MediaPlay, Best Buy, BlockBuster
As his name implies, Big Rude Jake likes to make a lot of noise. His image tends to live up to his name. As writer Mike Ross put it, "The 34-year-old Toronto singer is a loud, opinionated, foul-mouthed, hot-tempered, cigar-smoking, womanizing rock musician who looks like he just walked out of a '50s gangster film." Colorful description, don't you think? That can almost describe his music style: a combination of New Orlean jazz and punk rock, or "swing punk". Add to that the look of 30's film noir, a nod to his intellectual side- a degree in history, and you have Big Rude Jake. "One of my favorite philosophers is Nietzsche," he says. "He sort of skewed that idea that someone who enjoys intellectual pursuits can't also be passionate." Where will you find him? Based in Toronto for the last eight years, he's now touring the Canadian landscape, but watch out- he's looking for greener pastures- the U.S. to spread his unique style of swing punk.
Places where fellow LFNers bought/ordered the music: HMV-Canada

Morcheeba creates a cool, moody ambience that has it antecedents in an eclectic and heady melding of rhythm and blues, soulful hip-hop, funk and lo-fi blues guitar. There are traces of Holly Cole yet more rolling, laid back- poignant yet downbeat. Drumming with the hands, the whispery psychedelia feeling of the 60's is almost hypnotic. A new twist to a jazzy feeling, check this group out. This group is based out of London, England.
Places where fellow LFNers bought/ordered the music: Circuit City, MediaPlay, BlockBuster, Tower Records





Grab a 1957 Chevy, juggle down a cold beer, and flip the radio on to good ole rock'n roll. But wait, there comes the strain of reggae, jazz, rhythm and blues with a bit of funk and ska thrown in- a trumpeting of eclectic material which can only boil down to this group- Big Sugar- Gordie Johnson (vocals, guitars), Kelly Hoppe (harp, sax, melodica), Bassist Gary Lowe, drummer Paul Brennan. As Gordie put it, "BIG SUGAR music is made up of many ingredients, the blues being one of them. If you want something to call it, call it Rock'n'Roll. If you take the blues out of it, it ain't worth a damn. Twas ever Thus! Punk, Alternative, New Wave, Bloody Mersey Beat! Guess what, it all Rock'n'Roll." Well put, Gordie. I e-mailed the manager, Jeff Ireland, and this is what he wrote back: There are two versions of "Five Hundred Pounds". The Canadian LP does not contain the track "Dear Mr. Fantasy", the U.S. version does. Both are available at a cost of $25.00 Canadian (includes shipping) if you want to purchase them by mail. The address is: Shakin' The Tree 107 Glen Albert Dr. Toronto, ON M4B 1J1 Alternatively, in Canada you can buy the Canadian version at almost any record store for between $15-20 . In the U.S. you can still find the American version in a few larger retailers but we're between record companies and supplies are currently limited.
Places where fellow LFNers bought/ordered the music- Florida-Barnes Nobles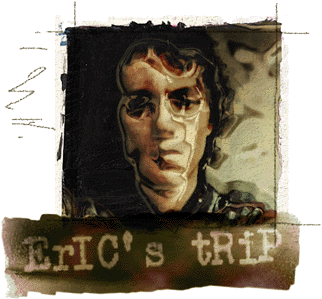 Moon Socket is Chris Thompson of the band Eric's Trip who recorded the song "Expression of Loneliness". They are a primitive, garage-born band based in Moncton, New Brunswick Canada. Eric's Trip were(now broken up) a four piece band comprising of Julie Dorion-Bass,Voice; Mark Gaudet-Drums; Chris Thompson (Moonsocket) -Guitar,Voice and Rick White-Guitar,Voice. Their music is unique; they remind me a little of Simon and Garfunkel with a startling clash of almost grunge discord. Another put it as "melding a pop sensibility with elements of chaotic noise, slack rhythms and soft boy/girl vocals...." Their music category is known as sub-pop. They prefer to record low-fi; on an eight-track recorder in one of the band member's house. Their music thus has the smooth, silky vocals awashed in 1950's analog tapes, succeeding in imitating the primitive roughness they long for of the good ole days. The song is on the CD " The Best Thing CD on Sappy (sap012) 1996" by Sappy Records, electric version. You can order the CD by sending $12 CAN to Sappy Records, P.O. Box 25097 Moncton NB E1C 9M9 Canada.
Moonsocket's Band-Eric Trip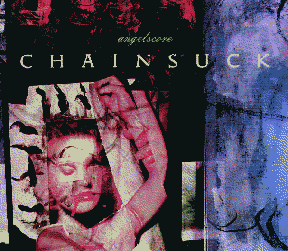 Chainsuck-Chainsuck n. condition when the bike chain gets jammed between the frame and the chain rings, or when the chaining is so worn that it holds onto the chain and lifts it up to meet the incoming part of the chain. The band members consist of: Robert Trifiro - keyboards, Michael JF Smith - drums, Paul Simanoff - bass, Doug Vargas - production, Lamar Lowder - production, Marydee Reynolds - vocals, songwriter, Jennifer Smith - keyboard, samples and backing vocals. If you've ever seen the movie "Interview with the Vampire", this group would have fitted in perfectly; moody, dark, and ethereal-like.
Places where LFNers bought/ordered the music: HMV, MediaPlay, Virgin MegaStore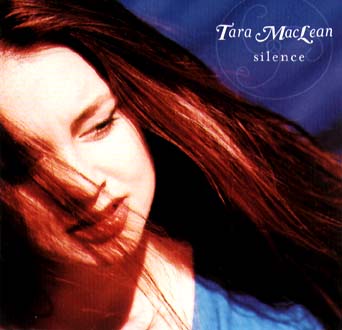 It was Tara MacLean's clear, bell-like voice and introspective lyrics that caught Nettwerk's attention while she sang on a ferry boat ride. They placed her single on the air, only to prompt her to produce her first full-length CD after a flood of phone calls asking where to buy.Tara's thoughts on Silence: "The album is called Silence because that is the place where songs are born. Out of a void something has to be created, to find light in darkness. When you are spending time in solitude or out in the woods, there can be so much chatter in your head that when it stops, you can filter out distractions and hear the original voice. Truth speaks to you in silence. It is the only place you can hear it." Places where LFNers bought/ordered the music: MediaPlay, Best Buy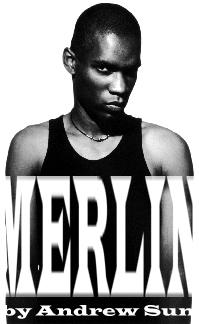 Merlin -lead vocals, guitar; Jonathan Stein -guitar, background vocals; Bruce Li - bass, background vocals; Dan - drums Contact info: Telephone : Channel Three 514-933-9602.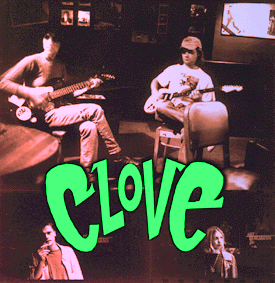 Clove is a four-piece Toronto band comprised of Zadia Lenders and Chris Stringer-lead and rhythm guitar duties, Linda Davies- bass and Eric Clegg- drums. Their music style is common that of the underground soundscape- pure pop and the noisy twang of an abrasive guitar. They debut on the La Femme Nikita scene like many others with their CD, Rollercoaster, by the Clove's own label- Nebula. As for info on where to buy their music...Just got an e-mail! Here you go:
"Hi, This is Zadia Lenders from the band Clove. We had a few songs in season 1. I am writing to let you know that contact details have changed. I can now be reached in the UK at (1292) 318379. The album by Clove "Rollercoaster" is now available on the internet at Peoplesound and then where it says FIND PEOPLESOUND ARTIST type in Clove."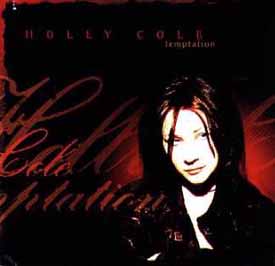 "On her Metro Blue Records album, "Temptation", Cole, Davis and Piltch (Holly Cole Trio) perform 16 songs by Tom Waits. This reflects both the importance she attaches to Tom Waits' music and the pleasure she gets out of performing it. "Jersey Girl," comes close to mainstream pop with its catchy hook and doo-wop female chorus. There are sinister undercurrents amongst romantic attachments. Listen to the dissonant bitonal counterpoint between voices and piano on the out chorus. All is not right with these lovers, but the underlying malaise is suggested with haiku-like economy. Cole says of this song, "It was interesting to juxtapose the doo-wop thing with the grittiness and griminess of the song's locale. It makes a caricature out of the doo-wop chorus. It gently jabs at some pop cliches, but it's not a really dark song." Places where fellow LFNers bought/ordered the music: MediaPlay, Barnes Nobles, Tower Records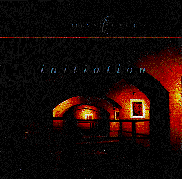 Rhea Obsession- I close my eyes and can picture myself in India, swaying to and fro. It unveils the powerful voice of Sue Hutton and the soundscapes of guitarist Jim Field. "Initiation" reviewed by Christine de Melo says, "There is the same sense of the female power to this music, especially in Hutton's amazing voice, as well as an overwhelming sense of musical history. Combining elements of Celtic, Middle Eastern and Far Eastern music to modern guitar and keyboards, Rhea's Obsession seem to have engendered a fluid sense of spiritual and musical mysticism. Hutton's use of exotic rhythms courtesy of various forms of percussion - the doumbek, djmbe, bodhran - add an almost ritualistic feel to songs like Death by Moonlight.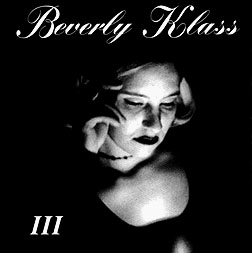 Beverly Klass is an artist that is hard to find info for, especially with her debut album "III". Writer Daniel Ewatcha from Drop D Magazine said, "Lyrically, the songs are very powerful and descriptive, speaking of love and lost emotions amongst a time of soul searching in a very mystical, somewhat gothic way. Musically, the songs are just as powerful with a variety of influences from Joy Division to the Sinead O'Connor-esque "Temple" and Enya-inspired "Could This Be True." Sorry, this CD is out of circulation.
Tristan Psionic -..how do they do it? I call it....trying to play pop music in the middle of a hurricane storm....They are a band by night, and their own record company and homepage(Sonic Unyon) by day. In fact, another group on LFN- SIANspheric4, is on this group's label! Of course, if you want the music, you'll have to go directly to the source. Telephone : Sonic Unyon 905-777-1223.




Kat Rocket-Stella Panacci - lead vocals, keyboards, percussion Darren Donaghey - lead guitar, background vocals Paul Pfisterer - bass Josh Rosset - drums Contact Info... Label: Hoodwink Records Telephone: 416-410-3834 (Toronto Ontario, Canada)
Places where fellow LFNers found the music: HMV-Canada; website- Kat Rocket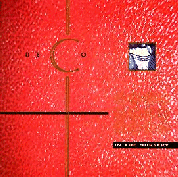 InThe Nursery's 10th studio album Deco is a stunning `organic' collection of songs inspired by the Art Deco Movement and featuring the evocative voice of Dolores Marguerite C., released in April 1996." Beautiful soundscape with just the right touch of worldly sophisticated Europe. And for those who want the CD? You can get it online from www.cdnow.com.
ITN's Homepage
A kaleidescope of intricately balanced music is what describes Enigma 3; Le Roi Est Mort, Vive Le Roi! Stylistic and atmospheric, Enigma 3 takes its cues from its multi-platinum predecessors, Enigma 1 & 2's Gregorian chants and flutes, and raises it to a new level of trans-cultural appeal. Michael Cretu is the one man transpondance behind Enigma's huge global appeal. (Next excerpt is from Enigma's Biography Page) In Enigma's music, verbal sounds become instruments, synthesized tones become voices, and distinct rhythmic grooves intertwine into an organic, utterly new whole. Espousing the ideal of "letting go and being free," Cretu's greatest satisfaction is in making the intentional act of creation seem like mercurial chance. In so doing, the sonic mosaic of ENIGMA 3 is designed not only to be heard, but "to be sensed, to be felt." Enigma's music can be found at all major music stores.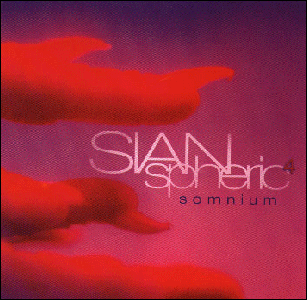 From the article Somnium, which means "dream-sleep," is best listened to with the lights off and your imagination open. Sometimes insistent, but always gentle, it can rock you to sleep or keep you wide awake. "It's not a concept album," Steve insists, but he does see a progression of mood from down and depressing at the start to joyful and uplifting by the end.








Here is a link to try if you're looking for some of the music groups listed above. Nikita Music-Miscellanea


Music Page / Phrase Page / Band Info Season 1
Music FAQ / How-To / Soundtrack Info / 2nd Season DVD
Main Page / Home Page